The Orthodox Youth Directors in North America welcome you!
---
This website is designed as a pan-orthodox resource for families, parents, and youth workers. You will find resources and programs designed in all the jurisdictions under the Assembly of Canonical Orthodox Bishops of the United States of America. If you know of resources or programs that should be on this site, please email us.
---
2022 Orthodox Camp Directors Town Hall Meetings
Held monthly on Tuesdays at 12pm EST
February 8th - March 1st - April 12th - May 10th - September 13th - October 11th - November 8th - December 13th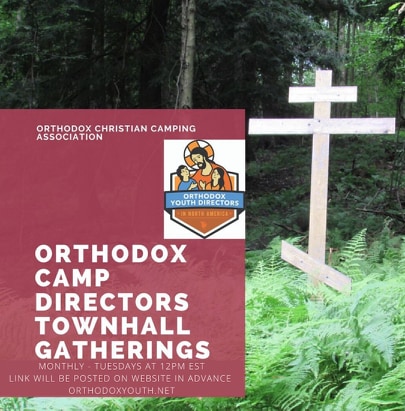 You are invited to a Zoom meeting.
When: Oct 11, 2022 12:00 PM Eastern Time (US and Canada)
Register in advance for this meeting:
After registering, you will receive a confirmation email containing information about joining the meeting.
---
2022 Youth Worker Forums
Held quarterly on Thursday's
2022 Schedule
March 31st 2pm EST - May 26th @ 1pm Keeping Connected to our Kids Through the Summer.
---
2022 Youth Worker Webinars
Held quarterly on Tuesdays or Thursdays
2022 Schedule
March 22nd Spiritual Gifts - June 7th @ 8pm Erin Ghata: Fostering Gifts in our youth - September TBA - December TBA
View past webinars here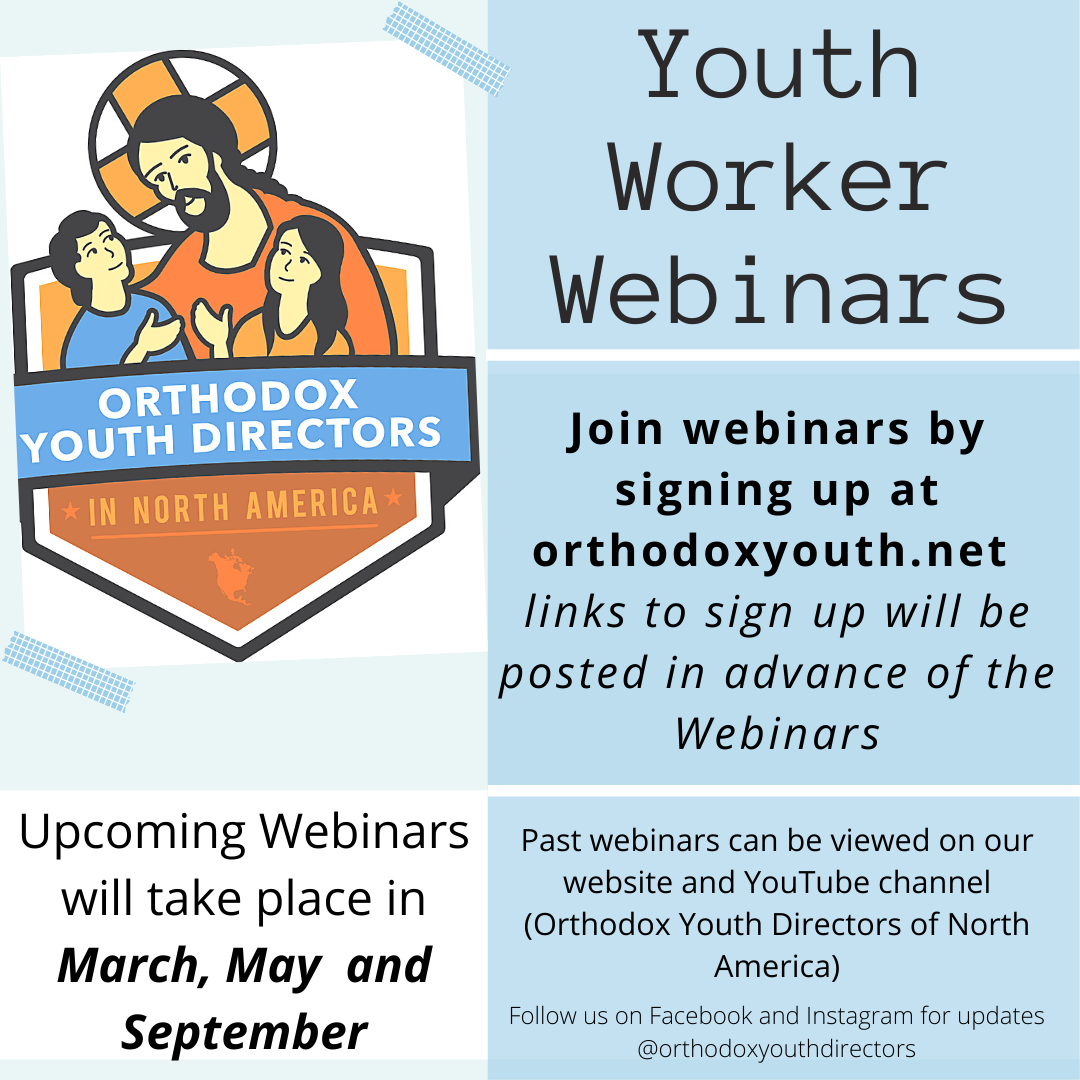 ---