Thank you for attending YCC 2023!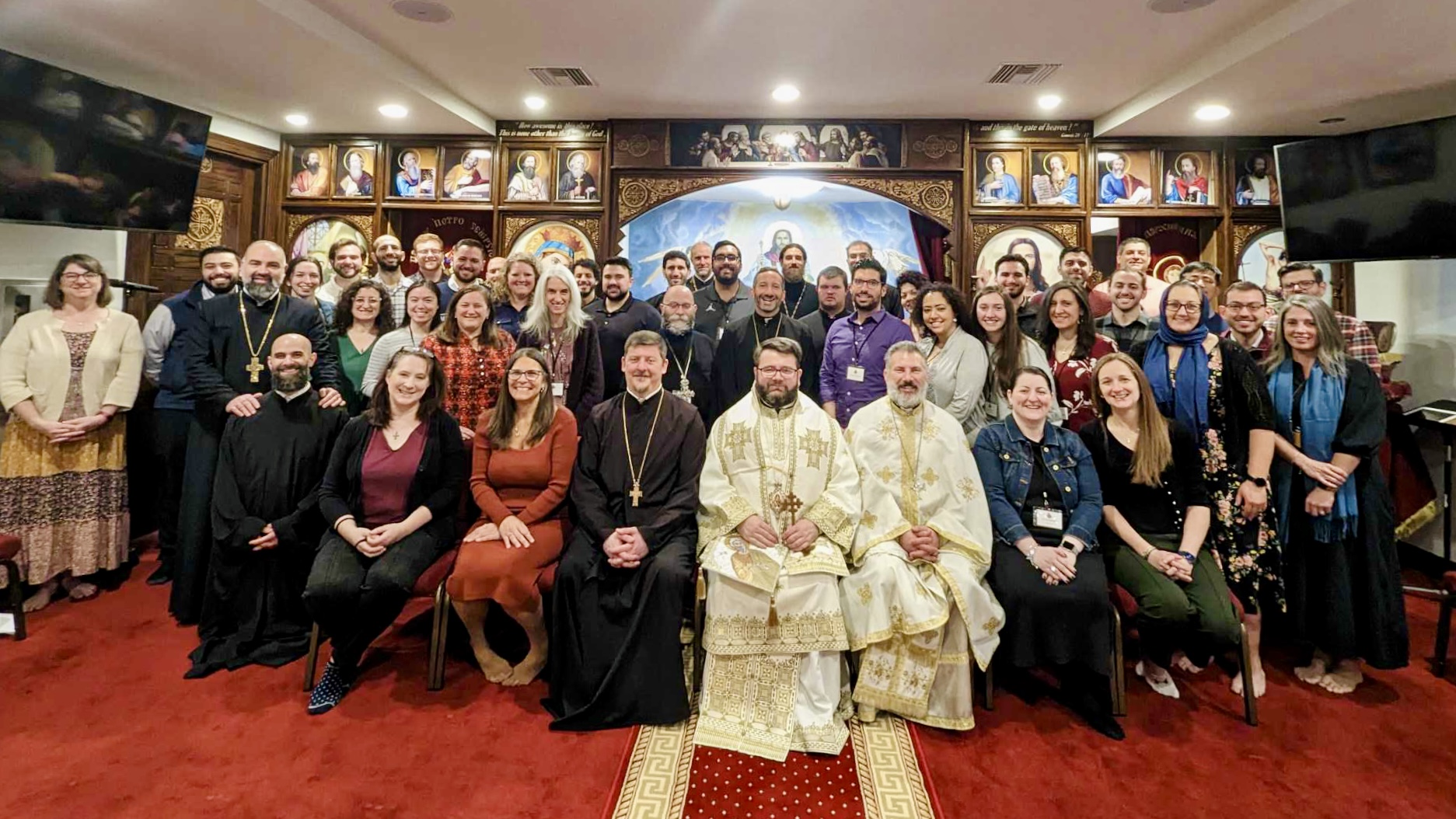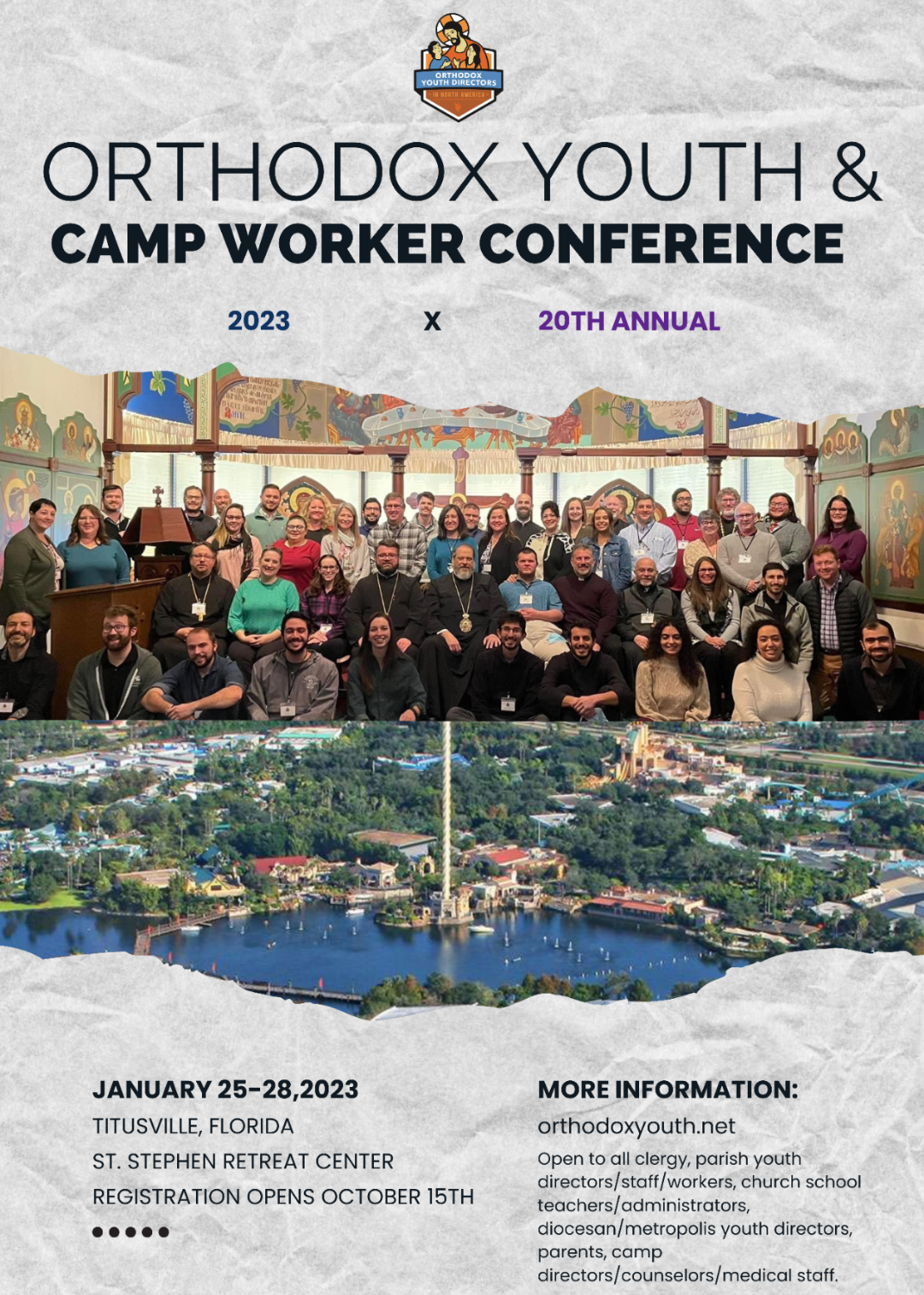 Save the Date for our 2023 Youth and Camp Worker's Conference at the St. Stephen's Retreat Center in Titusville Florida!
Registration closed
Wednesday, January 25, 2023 at 5:30 PM EST
-to-
Saturday, January 28, 2023 at 10:00 AM EST
$415.00
$395.00
Tentative Schedule
Wednesday
5:30-6:30 Welcome and check-in (Dinner)
6:30-6:45 Welcome Address
6:45 Getting to Know You and Hang-out
Thursday
8:00-8:45 Church
9:00-9:45 Breakfast
10:00-11:15 1st Keynote & Q&A
11:15-11:30 Break
11:30-1:15 Talks 1, 2, & 3
1:30-2:15 Lunch
2:30-3:30 Breakout Groups (led by Facilitators)
3:30 Break
5:00-5:45 Church
6:00-7:00 Dinner
7:00 Team Meeting & Planning Time (optional)
8:00 Evening Activity at the Brix Project/Playalinda Brewery
Friday
8:00-9:30 Liturgy
9:45-10:30 Breakfast
10:45-12:00 Keynote 2
12:15-1:15 Team Meeting & Planning Time (optional) or Break or Brain Break Activity or Camp Tables/Youth Program Tables
1:30-2:15 Lunch
2:30-4:15 Talks 4, 5, & 6
4:15-5:15 Breakout Groups (Led by Facilitators)
5:30-6:15 Dinner
6:30-7:30 Akathist for Youth
8:15pm Trivia Game Night
Saturday
8:00-8:15 Morning Prayers
8:30-9:15 Breakfast
9:15-10 Debrief & Feedback
---
Speaker Information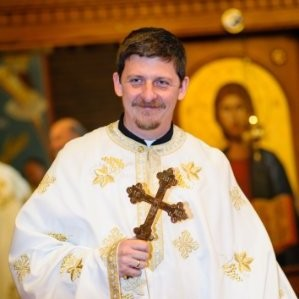 Father Nicholas Belcher, Keynote Speaker
Father Nicholas Belcher, the president of OYM, additionally serves as the pastor of St. George Orthodox Church of Little Falls, New Jersey and the chairman of the Archdiocesan Task Force for Youth and Young Adult Ministry of the Antiochian Archdiocese. Before these assignments, Fr. Nicholas served as the hierarchical assistant for His Eminence Metropolitan Joseph. Previous to his work for the Archdiocese, Fr. Nicholas worked for twelve years at Hellenic College Holy Cross – nine years as the Dean of Students and three years as the Assistant director of the Office of Vocation & Ministry and director of CrossRoad. He is a graduate of The Citadel, the Military College of South Carolina, and Saint Vladimir's Orthodox Theological Seminary - where he now serves as a Lecturer in Antiochian Liturgics.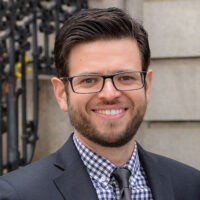 Christian Gonzalez, Keynote Speaker: 'Who Is My Neighbor?': Exploring the Needs of Today's Young People.'
Christian Gonzalez is Director of Ministry for OYM, the Pan-Orthodox youth and young adult ministry agency of the Assembly of Bishops. He is a Licensed Marriage and Family Therapist who holds multiple degrees from Wheaton College, Azusa Pacific University, and Luther Seminary. Best known for his work developing training materials like "Effective Christian Ministry" and podcasts like "We Are Orthodoxy" and "Pop Culture Coffee Hour," he is passionate about upbuilding of the Church as the Family of God: a household that forms young people into the likeness of Christ.
Alex Corkos, MA, LMFT, Building trusting relationships with children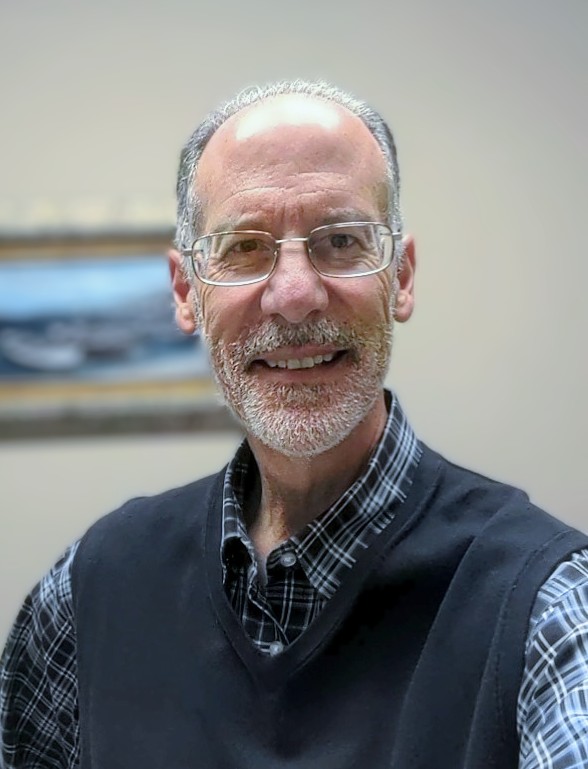 With over 35 years in the behavioral health care profession, Alex has a career that is both varied and diverse. From his early years in direct service as a counselor and therapist, Alex moved into supervisory and management positions within psychiatric and chemical dependency treatment facilities.
Alex was instrumental in the expansion of adolescent outpatient chemical dependency services at Gateway Rehabilitation Center, growing the program from one to ten locations during his tenure as Director of Youth and Young Adult Services. He eventually moved into a corporate role with Gateway as the Director of Strategic Planning and Business Development, overseeing the start-up of new programs and services.
Alex currently owns a private practice offering marriage and family therapy and is a behavioral health planning consultant having partnered with both Beaver and Allegheny County government and non-profit agencies with program planning, project management and grant writing services.
Alex earned his Bachelors degree in Psychology from the University of California, Irvine in 1984 and his Masters degree in Clinical Psychology with an emphasis in Marriage and Family Therapy from Azusa Pacific University in 1986. He has been licensed as a Marriage and Family Therapist in California since 1990 and in Pennsylvania since 2003.
Alex currently resides in Western Pennsylvania with his wife of 37 years and has three adult children, one grandchild and a rescued dog names JoJo.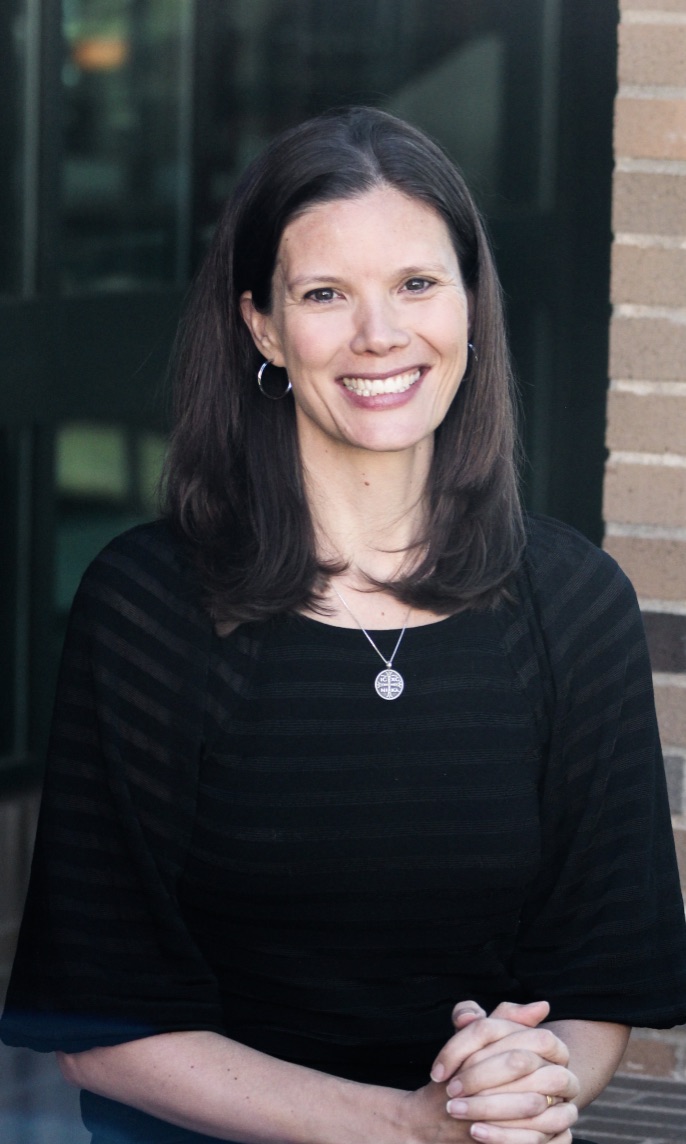 Dr. Ann Mitsakos Bezzerides, Having reasonable expectations for what camps/programs can accomplish
Dr. Ann Mitsakos Bezzerides is the Executive Director of the CrossRoad Institute, which runs the CrossRoad Summer Institute for high school juniors and seniors from its home base at Holy Cross Greek Orthodox School of Theology, with expansion sessions in Chicago and San Francisco, and the Telos Project, engaging young adults in Orthodox parishes, from the new Telos Center, a hub for young adults at Ss Constantine & Helen in Central Square, Cambridge. Ann also directs the Office of Vocation & Ministry at Holy Cross, where she teaches Youth Ministry and runs the Certificate in Youth & Young Adult Ministry and Leadership. She is editor and contributor to two volumes of collected essays that inform the ministry, Christ at Work: Orthodox Christian Perspectives of Vocation and Eastern Orthodox Christianity and Higher Education, as well as co-author with Dr Jenny Haddad Mosher of the forthcoming book, Find Your Telos: Discover What Orthodox Young Adults & Parishes Can Create Together. She is a graduate of Middlebury College (BA), St. Vladimir's Seminary (MDiv), and Boston College (PhD).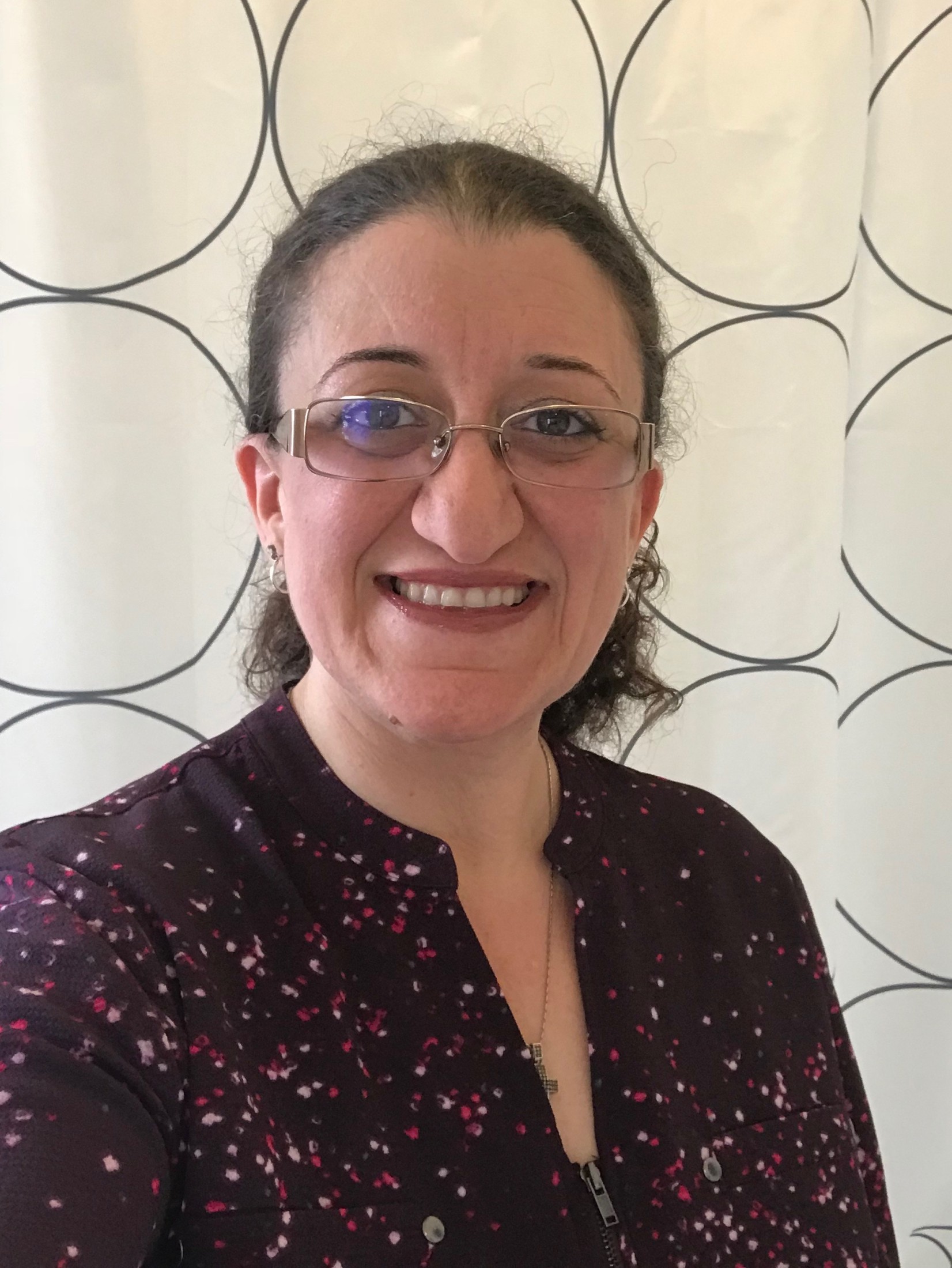 Katrina Bitar, Cultivating fruitful relationships that build thriving Christ-centered communities.
Katrina Bitar will share an approach to fostering meaningful relationships with individuals, in the hopes of establishing camp and parish communities where everyone is seen, served, and empowered.
Katrina Bitar has been the YES (Youth Equipped to Serve) Program Director since May of 2009, following her graduation from St. Vladimir's Seminary. She has been involved in youth ministry for almost 20 years. Katrina previously served as the Camp Director at Camp St. Nicholas in Frazier Park, CA from 2003-2021 and the Parish Youth Director in Phoenix, AZ from 2001-2007. She also served OCF as the West Coast College Conference Advisor. Katrina is grateful to create formative opportunities that equip youth and young adults to serve each person as the Image of Christ.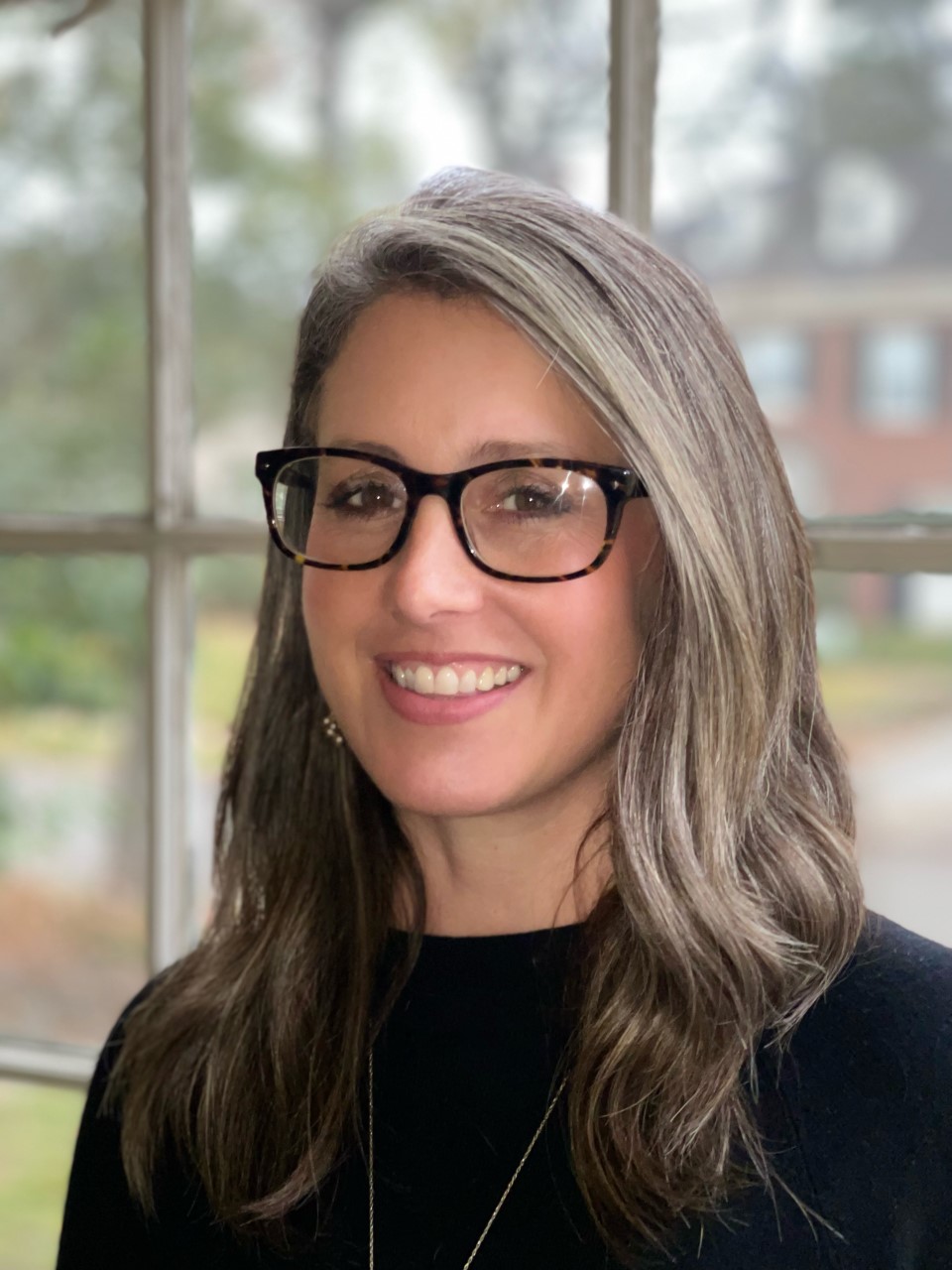 Presbytera Katherine Foster, Discovering the Nexus for Parish and Camp
Presbytera Katherine Foster lives in Shreveport, LA and is married to Priest Jason Foster. Together they have six daughters: Addison (Nonna), Savannah (Anna), Camille (Elizabeth), Gabrielle, Saxony (Hannah), and Mary Katherine. Presv. Katherine received an Undergraduate Diploma in Biblical and Theological Studies from the University of Oxford, Wycliffe Hall in 2006. After she and her family converted to Orthodoxy, they spent three semesters at St. Vladimir's Orthodox Theological Seminary in New York. Once her husband, Fr Jason, was ordained to the priesthood in 2010, the Fosters returned to Shreveport, LA to plant Holy Nativity of the Lord Orthodox Mission. With the blessing of His Grace Bishop Gerasim of Ft. Worth, TX, in 2014 the Fosters were given a blessing to relaunch one of the diocesan summer camps. Over the last eight years, All Saints Summer Camp has grown from 50 to over 280 participants representing OCA, GOA, AOC, ROC, and ROCOR campers and counselors and All Saints Winter Camp hosts an average of 100 campers in January.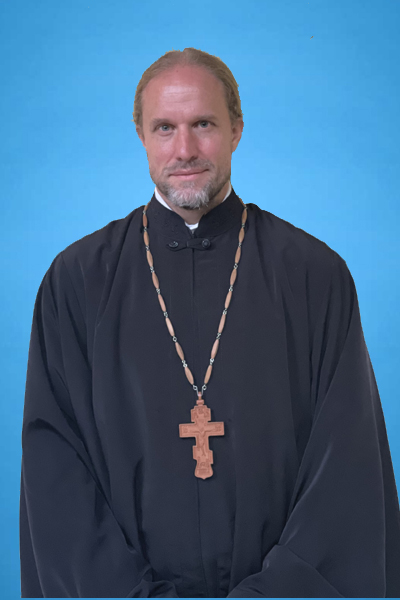 Fr. John Cox, Nurturing the fruit of the Holy Spirit in our youth
Fr. John is originally from Knoxville, TN. He is the rector of Holy Ascension Church in Charleston, South Carolina (OCA) and the managing editor of the digital journal, Rule of Faith. He and his wife, Matushka Photini, have four children, three boys and a girl.